Coronavirus: E.l.f. Cosmetics uses TikTok to encourage consumers to wash their hands
The video is a recreation of the brand's 'Eyes.Lips.Face.' song performed by Holla FyeSixWun and iLL Wayno
Cult make-up brand e.l.f. Cosmetics has turned to social media site TikTok to encourage consumers to wash their hands during the coronavirus pandemic.
The video is a recreation of the brand's Eyes.Lips.Face. (e.l.f) song, performed by Holla FyeSixWun and songwriter iLL Wayno, which was released in December last year.
The new song Eyes.Lips.Face.Safe. is a reminder about basic hygiene as Covid-19 continues to spread across the globe.
In a statement to Cosmetics Business, a spokesperson for the brand said: "During the challenging times presented by Covid-19, e.l.f. Cosmetics put their heads together with Republic Records to figure out how they could use the popularity of the song to raise awareness of basic preventative measures they could take to help stop the spread of the disease.
"Together with the original artists, iLL Wayno and Holla FyeSixWun, e.l.f created a remix of the hit song and music video Eyes. Lips. Face. (e.l.f) as a public service announcement.
"The new song is a fun, yet important musical reminder to share basic hygiene steps."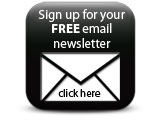 To watch the video, visit https://vm.tiktok.com/sgTR35/.
Companies