Corpack at the PCD in New York
Corpack will be happy to welcome you to the PCD in New York from the 6th to the 7th of September 2017, where they will be exhibiting at booth E26.
Amongst other things Corpack will be displaying their newest innovations, which are the new Twin Pack – "Diverse Volume", an addition to the award winning Twin Pack Family. (Swiss Promo Award 2017, for Twin Pack-Mini). The "Diverse Volume", can hold, as an example, a volume of 175ml and 125ml combined in one unit. There will be new shapes and sizes planned for the near future as well.
The sky is the limit
Advantages for the trade are aspects like: efficiency and reduced shelf-space at point-of-sale, ideal for crosspromotions, and enhancement of customer loyalty thru multiple-product offerings. Individual graphic design and various surface treatments are possible.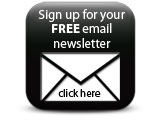 To experience Twin Pack by yourself, please contact or join Corpack at the PCD, New York, at booth E26.
Featured Companies