Corpack introduces the newest twin pack 'Click-n-Match'
Corpack presents its newest development in the duo-chamber TWIN PACK: the "Click-n-Match" version.
This new rendition of the TWIN PACK can house "diverse-volume" (i.e. 125 & 175 ml) products and allows the consumer to mix and match or refill the unit as needed.
The TWIN PACK "Click-n-Match" is convenient and easy to use by simply clicking the two bottles together.
Jean Paul Corbeil, Founder & CEO of Corpack: "The TWIN PACK is a great innovation in packaging, giving the consumer added value while allowing the trade to be more creative in their product combinations."
TWIN PACK Concept
Some things come in twos — whether they are shampoo and conditioner, sun and after-sun, or shower-gel and lotion. This concept allows the promotion of numerous product combinations.
The TWIN PACK concept makes it possible to unite two different products in one unit while allowing for independent dispensing. The patented TWIN PACK was designed and developed completely by Corpack. It is technically optimised for large-scale production and filling processes.
Some of the more apparent advantages include space-saving, not only in the bathroom but at the point of sale (using less shelf-space per product). This unit is ideal for travelling, combining complementary products, cross-promotions, as well as enhancing product sales, customer loyalty, and brand impact.
Aside from the standard shapes offered, the overall form of the bottle can be adapted to just about any existing design or corporate design. The packaging can be customised through the application of labels, shrink-foils, or decorating techniques such as silk screening, hot stamping or tampon printing. The playful design can be combined with a large selection of closures, possibly even utilising the brand's existing components.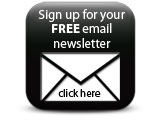 Material: HDPE (alternatively PET or PP)
Sizes: 150 ml/150 ml, 50 ml/50 ml (175 ml/125 ml planned)
Different capacities and/or proportions can be developed as needed.
Featured Companies