Corpack's Beyu eyeshadow compact and nail lacquer unit gets a new look!
The new Beyu Trio "Catwalk" compact, exclusively designed for Artdeco.
Corpack, founded in 1995, is not only a competitive source for standard packaging solutions, but can also manage and coordinate a project from the design stage thru the technical realisation, including the production and delivery of the components to any location in the world.
The new Beyu Trio "Catwalk" compact is a prime example of such, in that it was exclusively designed for Artdeco, technically developed and then produced and delivered by a single source.
The unique design of the compact is characterised by the trapeze-shaped contour with the smoothly curved edges. The compact lies nice in the hand and is easy to open. The eye shadow compact creates a successful connection between function and design.
Some of the same traits were carried over in the design of the new BEYU nail lacquer unit. Adapted to the compact, the glass bottle evolved out of this trapezoid shape, attracting attention through its distinctive base and the pure lines with its vividly shaped edges. To realise a seamless design without gate marks, a special tool was been made for production of the nail lacquer cap.
From time to time the eye shadow is presented in a new look. For the brand-new limited Edition "Camouflair", graphically designed by Italian artists, the nail lacquer cap and the eye shadow compact were visually adapted to take on this new look. The compact and the cap present themselves in a classy, shiny black and thereby provide a perfect background for the contrasting bright coloured camouflage pattern. These attractive attributes are highlighting the two components, making it stand out in the crowd.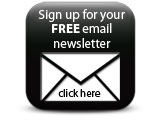 The new, Limited Edition from BEYU attracts attention, without losing sight of the concept of the brand. Corpack's distinctly designed trio compact and nail lacquer unit will once more contribute to the great performance of BEYU's product range.
Featured Companies