Cosfibel gets fluffy for Nina Ricci
Cosfibel has created the accessories for Nina Ricci's collectors' edition of three key fragrances: Luna, Nina and Bella.
In a bid to attract a youth audience, the limited edition bottles have a 'monster' theme and Cosfibel has contributed to this launch with its furry accessories.
The pom-poms, which come in three colours, are designed to cling to the neck of the bottle and are made from synthetic fibres sourced for their softness.
For gifting, Cosfibel also created a faux fur pouch decorated with a woven patch featuring a pair of eyes.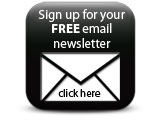 A PU wristband is stamped with 'Les Monstres de Nina Ricci' and allows the pouch to be carried like a handbag.
Companies