Cosmetic Chemist – London – £35,000+
Improving and developing new formulas
Are you a creative Chemist with experience in Cosmetic and Personal Care?
Do you have a degree in chemistry or Cosmetic Science?
Using your 3 years'+ chemist experience working at the bench within skincare and body care you can confidently set up a lab from scratch, including purchasing equipment and ingredients from determined sources. You will be continuously improving formulas as well as occasionally developing new formulas to specific requirements.
Your knowledge and expertise in manufacturing will include both international and EU regulations as well as knowing where to source the best raw materials and their scientific properties. You will ensure all aspects of formulation and manufacturing are accurately documented.
With the aid of your small team, you will investigate and solve production problems and manufacturing products into finished goods.
If this is the right formulation for you, apply now.
(Ref AE1166).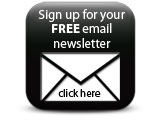 Email your CV to ae@arthuredward.co.uk or contact:
Heidi Bannister 01183 778 393 / 07747 792 272 / heidib@arthuredward.co.uk
Ana Filipa Calado 07792 958 152 / filic@arthuredward.co.uk
Melissa Shifrin 07803 504 100 / mels@arthuredward.co.uk
Holly Stanley 07384 256 771 / hollys@arthuredward.co.uk
Ben Ford 07710 392 825 / benf@arthuredward.co.uk
Christina Krajewski 07342 883 457 / christinak@arthuredward.co.uk
Joseph Bannister 07546 435 243 / joeb@arthuredward.co.uk