Cosmetic Compliance Assistant – Surrey – £20-25,000 DOE
Manage and audit the compliance of all raw material and finished products
Have you experience in compliance within a FMCG company?
Are you a real natural at organising information to meet tight regulations?
Working for a truly innovative company with a culture of energy, innovation and passion. The team are Ambassadors for the Company whenever they are on the telephone, or face to face with any external contacts and must represent the professional and creative nature of the company.
Joining the dynamic product development team as a cosmetic compliance assistant you will help to ensure that all the cosmetic products created meet the strict compliance requirements.
With your previous experience in a FMCG compliance assistant role you will manage and audit the compliance of all raw material and finished products to various natural organisations along with building a raw material specification data base to support the QC function.
You will assist in the collation of the finished electronic Product Information Files/dossiers prior to product launch. Occasionally you may be required to use your newly acquired knowledge of the raw materials to support the product development team in managing product stability testing.
This is a fantastic opportunity to get involved with the technical department of a booming brand and really make a difference. If you have all the right ingredients apply today.
(Ref AE1121).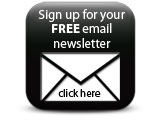 Email your CV to ae@arthuredward.co.uk or contact:
Heidi Bannister 01183 778 393 / 07747 792 272 / heidib@arthuredward.co.uk
Ana Filipa Calado 07792 958 152 / filic@arthuredward.co.uk
Melissa Shifrin 07803 504 100 / mels@arthuredward.co.uk
Holly Stanley 07384 256 771 / hollys@arthuredward.co.uk
Ben Ford 07710 392 825 / benf@arthuredward.co.uk
Christina Krajewski 07342 883 457 / christinak@arthuredward.co.uk
Joseph Bannister 07546 435 243 / joeb@arthuredward.co.uk