Cosmetic ingredients suppliers head into the woods
Woodland imagery is great marketing, evoking nature, purity and peace. However, the wood and the bark of trees is also increasingly a source of cosmetic active ingredients, as well as a trendy marketing story.
New from Seppic is Xylishine, a hair care ingredient that reduces brittleness and rehydrates. It contains natural sugars of marine origin (the Pelvetia canaliculata seaweed), which help combat dehydration; it also contains hygroscopic sugars, which bind moisture inside the cortex of wood to increase its flexibility.
Describing the 'bio-inspired' product's activity, Audrey Poujade-Fauresse, Product Manager, Beauty Care Actives at Seppic, said: "In wood, water is a fundamental element to reduce the stiffness of the wood to improve its flexibility. As with wood, we bring water to the hair to make it more manageable and flexible."
Used at 3%, Xylishine closes the scales of damaged cuticles after just one leave-on application or after ten rinse-off ones.
IFF-Lucas Meyer is also looking to forests for inspiration; at in-cosmetics Asia 2017 it promoted three products resulting from its recent 50% acquisition of a small Quebecoise start-up called Bio Forextra.
Bio Forextra specialises in circular economy design, taking the bark from boreal trees that, in the past, would have been a waste product of the timber industry. Active molecules in this bark extract are then isolated and identified.
"The bark of the trees is really their protective shell and in Quebec it is -30°C in winter and 30°C in the summer", meaning the bark has a lot of components related to protection from extreme weather, said Marketing Director Isabelle Lacasse.
The Bio Forextra products launched so far are anti-ageing active Borealine Expert; resveratrol-rich Borealine Protect; and Borealine Hydra, a cocktail of actives from red maple, black spruce, yellow birch and Jack pine bark, which boosts hydration.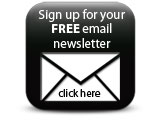 While these ingredients were officially launched on a small scale last year, in-cosmetics Asia 2017 was their big marketing push, coming soon after IFF-Lucas Meyer finalised a partnership with Bio Forextra for global distribution.
Featured Companies