Cosmetics Business Packaging Live 2019: call for papers
Cosmetics Business is looking for papers and potential speakers for this year's inaugural conference to discuss packaging trends
For the first time, Cosmetics Business is hosting Cosmetics Business Packaging Live 2019. A two-day event taking place on 8-9 October in Barcelona, Spain, the conference will educate and inspire in equal measure. The conference will be co-located with the annual global Cosmetics Business Regulatory Summit.
Delegates will learn everything they need to know about the upcoming packaging trends and innovations that will transform the industry, and how to implement them into their brand.
The two-day conference will include live presentations from industry experts who will discuss the latest innovations in packaging, providing inspiration for brands who are looking to reduce their footprint.
Speaker opportunities are now available. Register your interest by Friday 26 April to be considered.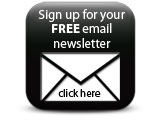 To register your interest, please email events@hpcimedia.com or call +44 (0) 207 9279
Featured Companies