Cosmetics Business Regulatory Summit 2017: call for papers
The Global Platform for Regulatory Compliance is now looking for papers and potential speakers for this year's conference.
Cosmetics Business has once again teamed up with regulatory compliance experts to discuss today's most timely topics and provide you with all the information you need to be up-to-date on regulatory changes and insight into the new areas that impact our industry.
To be held at the Crowne Plaza Hotel in Barcelona the 2017 Cosmetics Business Regulatory Summit (CBRS) will cover the necessary degrees of global compliance providing practical guidance on how successfully to overcome cosmetic compliance challenges.
Speaker opportunities are now available with a closing date for interest of 31st March 2017.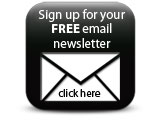 To register your interest, please email marcellaf@hpcimedia.com.