Cosmetics Business in conversation with Accelerated Analytics
In this exclusive video interview, Cosmetics Business talks to global data firm Accelerated Analytics, which is dedicated to providing POS and EDI 852 data for some of the biggest brands in the beauty business
This article is sponsored by Accelerated Analytics
Accelerated Analytics collects, analyses and reports on POS and EDI 825 data for some of the biggest brands in the beauty industry.
And with the impact of Covid-19 furloughing staff, companies need to make sure they're working smarter, not harder.
In this exclusive interview, Chad Symens, Accelerated Analytics' President, explains how his firm has dealt with the pandemic and what data insights can offer beauty businesses.
Please also visit Accelerated Analytics for more information.
For more interviews with leading companies from across the cosmetics industry, visit our YouTube channel and hit subscribe.
---
Cosmetics Business in conversation with...
'Cosmetics Business in conversation with' is a series of exclusive video interviews with leading companies in the beauty and personal care industry, conducted by our award-winning team of B2B beauty journalists.
For more information on how you can be part of 'Cosmetics Business in conversation with' contact Trystan Hurley on +442071936690 or via email at trystanh@hpcimedia.com.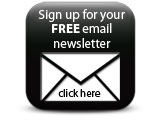 This interview was led by Becky Bargh, Senior Reporter at Cosmetics Business. To learn more about the Cosmetics Business team, visit About Cosmetics Business.
Companies