Cosmetics Business in conversation with Arthur Edward Recruitment
From internships to the boardroom, finding the right candidates for roles within the cosmetics industry is easier said than done and frequently requires the help of experts, as Arthur Edward Recruitment explains in this exclusive interview with Cosmetics Business
This article is sponsored by Arthur Edward Recruitment
Arthur Edward Recruitment specialises in cosmetics industry recruitment and prides itself on helping clients build strong, diverse teams.
With the company celebrating its milestone 18th birthday in 2020, Founder and Managing Director Heidi Bannister and Recruitment Director Ana Filipa Calado join Cosmetics Business to discuss smoothing the hiring process and encouraging rising talent in the beauty field, while also sharing Arthur Edward's standout moments to date.
For more interviews with leading companies from across the cosmetics industry, visit our YouTube channel and hit subscribe.
Cosmetics Business in conversation with...
'Cosmetics Business in conversation with' is a series of exclusive video interviews with leading companies in the beauty and personal care industry, conducted by our award-winning team of B2B beauty journalists.
For more information on how you can be part of 'Cosmetics Business in conversation with' contact Trystan Hurley on +442071936690 or via email at trystanh@hpcimedia.com.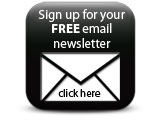 This interview was led by Julia Wray, Technical Editor at Cosmetics Business. To learn more about the Cosmetics Business team, visit About Cosmetics Business.
Featured Companies