Cosmetics Business in conversation with Inspira Cosmetics
In this exclusive video interview, Cosmetics Business talks to German skin care brand Inspira Cosmetics to find out how the brand is tapping into the latest trends and its plans for 2020
This article is sponsored by Inspira Cosmetics
Inspira Cosmetics is a German brand owner and private label product developer that specialises in providing high quality skin care for spas and dermatological practices.
The skin care market is booming, as consumers are increasingly concerned about pollution, UV rays and the potential effects of blue light emitted from electronic devices – and offering NPD inspiration for brands.
In this exclusive interview with Cosmetics Business Volker Kloubert, Managing Director of Inspira Cosmetics, shares his insight on the current skin care market as well as the company's plans for 2020 and beyond.
For more interviews with leading companies from across the cosmetics industry, visit our YouTube channel and hit subscribe.
---
Cosmetics Business in Conversation With...
Cosmetics Business in Conversation With' is a series of exclusive video interviews with leading companies in the beauty and personal care industry, conducted by our award-winning team of B2B beauty journalists.
For more information on how you can be part of 'Cosmetics Business in Conversation With' contact Trystan Hurley on +442071936690 or via email at trystanh@hpcimedia.com.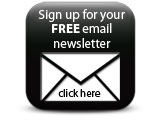 This interview was led by Sarah Parsons, Features Editor at Cosmetics Business. To learn more about the Cosmetics Business team, visit About Cosmetics Business.
Featured Companies