Cosmetics Business in conversation with Sappi
In this exclusive video interview, Geoffrey Stijfs from Sappi talks to Cosmetics Business about sustainability and the company's latest skin care innovation Valida
This article is sponsored by Sappi
Pulp and paper manufacturer Sappi is one of the leading producers its in field.
With the beauty industry finding new and innovative ways to create a sustainable product and formula, Geoffrey Stijfs, Technical Sales Manager at Sappi Europe, joins Cosmetics Business to discuss Valida, the company's new skin care ingredient that is produced by carefully processing sustainably sourced wood fibres down to their smallest components, cellulose fibrils.
For more interviews with leading companies from across the cosmetics industry, visit our YouTube channel and hit subscribe.
Cosmetics Business in conversation with...
'Cosmetics Business in conversation with' is a series of exclusive video interviews with leading companies in the beauty and personal care industry, conducted by our award-winning team of B2B beauty journalists.
For more information on how you can be part of 'Cosmetics Business in conversation with' contact Trystan Hurley on +442071936690 or via email at trystanh@hpcimedia.com.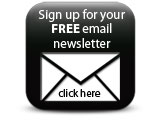 This interview was led by Sarah Parsons, Features Editor at Cosmetics Business. To learn more about the Cosmetics Business team, visit About Cosmetics Business.
Companies