Cosmetics Business upgrades subscription packages
The launch of the new subscription packages follows the recent announcement of the rebranded and relaunched Cosmetics Business magazine
Following a series of surveys and customer feedback provided earlier in the year, Cosmetics Business is thrilled to launch the new Solo and Plus+ subscription packages.
Both packages have been designed to provide full access to all print and digital content written by our team of award-winning journalists, editors and contributors.
Subscribers can choose either the Solo subscription for single subscriber access or the multi-user Plus+ subscription which provides access for the whole team*.
New benefits
Be informed on breaking news
Receive exclusive news straight to your inbox, as it breaks around the world.
Exclusive editorial content featured on cosmeticsbusiness.com
Unlimited access to cutting-edge news, features and articles covering the entire product creation cycle.
A monthly report on the latest trends (12 issues)
A print copy of the extremely popular Cosmetics Business Trend Report.
A monthly copy of the newly rebranded Cosmetics Business magazine (12 issues)
Cosmetics Business magazine is the rebranded and relaunched SPC magazine. Each issue of Cosmetics Businessmagazine will focus on breaking news-led features and technical papers.
Existing subscribers
Existing subscribers have automatically been upgraded to the new packages.
Cosmetics Business digital subscribers will now receive the full Solo package, whilst Cosmetics Business print and digital subscribers will benefit from the multi-user Plus+ package.
Get your subscription
Cosmetics Business is the go-to resource for industry updates and advice on how to operate within the fast-moving and dynamic industry that is cosmetics and personal care.
Click here to subscribe today.
*Plus+ subscriptions are limited to users from within a single country.
Get in touch with our subscriptions team on subscriptions@hpcimedia.com or call +44 (0) 207 193 1279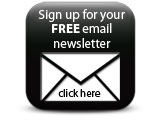 Companies