Cosmetics Safety Assessment at In-Cosmetics Asia
The safety assessment of cosmetic raw materials is very important – it helps formulators to develop a safe product at the very early stage of product development.
Mr. Liu Yuet Kan, Ken, is going to present the main considerations of safety assessment of cosmetic raw material at In-cosmetics Asia in Bangkok on 10th November.
Below are some important points of the presentation.
What is Safety Assessment of Cosmetic Raw Material?
A raw materials safety assessment is a process that evaluates the toxicology and regulatory of the ingredients that are used in cosmetic products. The risk evaluation of the ingredients used is based on toxicological hazards, which can be mainly investigated by using the data from relevant toxicity tests and historical data correlated from cosmetic product, food and medicine fields.
Why it is so important
The cosmetic product that you are selling or developing needs to be safe for human use and comply with relevant regulations. By understanding the toxicological profile of the raw materials, the safety risk of the final product can be managed easily. Moreover, developing the new formulation usually involves the use of new ingredients.
The toxicological profile of these new ingredients are likely to be unknown. Therefore, a toxicology test should be conducted on these new ingredients.
What kind of toxicology tests need to be done?
In general, cosmetic raw materials need the following toxicology tests:
Acute oral and dermal toxicity test
Skin and eye irritation/corrosion test
Skin sensitisation test
Skin phototoxicity test
Mutation test
Sub-chronic oral and dermal toxicity test
Teratogenic test; Chronic toxicity/Carcinogenicity test
Toxicokinetics and dynamics test.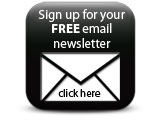 For those who are attending the In-Cosmetics Asia event in Bangkok, please get in touch with our Hong Kong team in order to arrange a meeting to discuss this in more detail. Also, make sure you attend the talk being give by Mr. Liu Yuet Kan, Ken on this topic.
Featured Companies