Cosmetics and perfume revenue up 8% at LVMH
Profits rise in first half of 2016 despite economic uncertainty
LVMH has shared financial results for the first half of 2016 that suggest the company is on track to meet its full year targets. This comes despite a decline in tourism to LVMH's native France.
Organic revenue increased 4% in the first half of 2016 compared to the same period last year, reaching €17.2bn. This was helped by a 2% boost in revenue in the second quarter, taking net profit to €1711m in the first half of 2016. This is 8% higher than profits from the same period last year.
The steady results come despite a dent in consumer confidence and drop in European tourism caused by recent terrorist attacks in France, Germany and Brussels. LVMH said that results in Europe were "on track" while the US market remains "dynamic" and that results in the region had "strong momentum".
Areas of particular success included Parfums Christian Dior, which LVMH said was led by "successful innovations". LVMH said that it had also seen "exceptional progress" at Sephora, which has strengthened its position in all of its operating regions, as well as online. Revenue in LVMH's Perfumes and Cosmetics department was up 8% compared to the first half of 2016.
Bernard Arnault, Chairman and CEO at LVMH, said that the results demonstrated the strength of the business. He said: "LVMH's results for the first half of 2016 reflect, more than ever, the strength of our business model, which allows us to continue to grow even during an unstable geopolitical environment and economic and monetary uncertainties."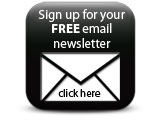 Arnault added that LVMH found strength in the diversity of its many brands, which include fashion and beverages as well as fragrance and beauty brands. He also said that its brands have an "entrepreneurial style" that helps it continue to grow. He said: "By remaining vigilant, we face the second half of the year with confidence and count on the quality of our products and the talent of our teams to further strengthen our leadership in the world of high quality products in 2016."
Companies