Cosmetics maker Thai Ho reports record-high sales
Cosmetics maker Thai Ho Group Inc (太和生技集團) yesterday reported that sales last month rose to a record high, signalling robust inventory buildup ahead of the year-end holidays.
Sales surged 12.75 percent annually to NT$210 million (US$6.92 million), reflecting retailers' optimism over holiday sales, including China's Golden Week, which began on Sunday, and the Christmas season, the company said.
In particular, this year saw a stronger demand for gift sets by its major customers, such as Boots and Revlon, it said.
As of the end of last month, sales contribution from exports to Europe and the US had risen to 65 percent, with China representing 35 percent, Thai Ho said.
Sales in the July-to-September period rose 82.82 percent quarterly and 16.34 percent annually to NT$505 million, Thai Ho said, adding that annual sales growth would have been 22.44 percent if the figure were denominated in the company's functional currency.
Thai Ho said it would continue to leverage its expertise in predicting fashion trends in the cosmetic market and envision new products with its customers.
Research and development expenditure increased from 6.2 percent of sales last year to 8.25 percent as of the end of the first half of this year.
Citing an industry report, the company said that the global cosmetics market is expected to rise from US$52 billion this year to US$80 billion by 2026, adding that it is confident in meeting rapid changes in the market.
The company posted a profit of NT$6.4 million in the first half of the year, compared with a net loss of NT$22 million a year earlier. Earnings per share were NT$0.27.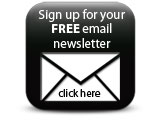 Sales in the first six months slipped 6.68 percent to NT$475 million from NT$509 million in the same period last year, company data showed.
Companies