Cosmetics sales increase 8% at LVMH, outperforming fashion
Luxury goods group sees overall revenue grow 5% in first nine months of 2016
Sephora © LVMH / Alex Majoli
LVMH has released financial reports for the first nine months of 2016, showing a 4% increase in revenue to €26.3bn.
Organic sales of perfumes and cosmetics increased 8% compared to the same period in 2015, outperforming fashion and leather which grew at a rate of 2%. Perfume and cosmetics was the group's strongest division.
LVMH will rely on the power of its brands and the talent of its teams to further extend its global leadership in the luxury market in 2016."
Louis Vuitton's freshly launched range of seven fragrances by Jacques Cavallier Belletrud were said to have made "a very promising start".
Elsewhere, Parfums Christian Dior continued its strong sales progress, boosted by its iconic fragrances as well as the newer Savage.
Kat Von D, Benefit and Make Up Forever were all said to have delivered an "excellent performance", while Guerlain expanded its perfume brand, La Petite Robe Noire, into make-up.
New fragrance Kenzo World was also said to be a success.
In retail, Sephora has gained market share in all of its markets and recorded double-digit revenue growth. This was helped by online sales which increased in all regions and new stores.
Sales in Asia improved significantly, aside from in Japan. The company also performed well in Europe and the US, with the exception of France where reduced levels of tourism have dented sales this year.
Looking ahead, LVMH was positive about its outlook despite what it called "an uncertain geopolitical and currency environment". It plans to expand in "the most promising markets" and is focusing on innovation.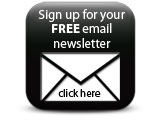 In a statement, the company said: "LVMH will rely on the power of its brands and the talent of its teams to further extend its global leadership in the luxury market in 2016."
Companies