Cosmogen appoints new leader of innovation strategy
Frédéric Porquet
Frédéric Porquet has joined Cosmogen as the company's new leader of Innovation Strategy. Porquet has previously worked in a number of key design roles within the luxury cosmetics packaging industry.
Porquet will now lead Cosmogen's Engineering Offices in Paris and Shenzhen. The company aims to use his expertise in the field to bring innovations and new solutions to the their clients. He will be tasked with heading-up R&D projects as well as general management and marketing responsibilities. A key part of his new role will also involve protecting Cosmogen's patents.
In a release, the company said: "The arrival of this expert in engineering, design and the industrialisation of luxury cosmetics packaging is a strong and reassuring signal from Cosmogen that will help us to become a leader of innovation and development."
Renaud van den Berg, CEO at Cosmogen, commented on Porquet's appointment: "In 2015, five employees joined Cosmogen's Engineering Offices in France and China. We needed a leader to guide Cosmogen's innovation strategy that could define selected R&D areas and direct teams. We look forward to the arrival of Frédéric. He masters all processes from product usage and thinking, to production, and knows well our customers, their problems and their requirements."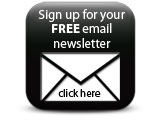 Porquet has a degree in Engineering Design from L'Institute Supérieur de Design of Valenciennes and has previously spent ten years working as Technical Director of Qualipac China in Shanghai. He has also worked as Manager at Priminter Engineering Office in France and has been working in innovation and R&D for six years.
Featured Companies