Cosmogen debuts Mini Squeeze'N Puff
Cosmogen has downsized for its latest launch. The Mini Squeeze'N Puff is a smaller version of the 30mm Squeeze'N Sponge.
It is designed to allow consumers to use a tapping technique when applying make-up, a technique that make-up artists often use when applying concealer or creams. The ergonomic design is said to impart a smoothing look.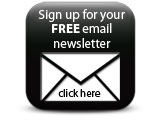 The sponge is avalable in 3 materials: Rubicell, Flocked and NBR.
Featured Companies