Cosmogen unveils make-up brushes featuring silicone heads
The French packaging supplier has created a new range of nine make-up brushes that can also be used for massage
Cosmogen, the French packaging supplier, has unveiled a new range of silicone brushes that are said to provide a gentle, accurate and efficient way to apply different types of make-up.
The brushes feature light pink coloured silicone heads that are designed to follow the natural shapes and contours of the face, eyes and lips. Benefits of the unconventional brushes include quick and easy washing, with no drying time, and less chance of product residue build up over time.
Made in nine different styles, the brushes can be used to apply any type of liquid, cream or oily powder product including moisturiser, concealer, foundation, bronzer, blusher, eyeshadow, glitter and lip products.
In addition, the brushes are also said to act as novel massage tools, with the heads providing a soft touch that can be used to reach hard to access areas and apply pressure.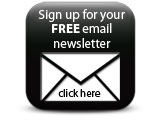 The ferrules are made from metal, aluminium and brass, while the handles come in aluminium, plastic or wood. The latter can be decorated using all types of decoration technique.
Featured Companies