Cosmopak adopts U Control Packaging's SqueezeControl technology for mascara products
The 360° sleeve band allows customers to personalise the amount of product on the wand
Cosmetics packaging manufacturer Cosmopak has adopted U Control Packaging's SqueezeControl technology for its brands.
The technology allows the consumer to decide exactly how much product is on the wand, thanks to the flex-wiper sleeve in the centre of the packaging.
The 360° sleeve band also allows the brush to tilt inside the product, reducing the amount of waste as customers will be able to reach and use all of the formula.
Cosmopak is offering brands options regarding exterior shades, brush styles, component material and finish.
"We believe our collaboration with Cosmopak is a terrific growth opportunity for UCP and is in keeping with our long-term licensing objective for our patented, trademarked dispensing system," said U Control Packaging's founder Jennifer Paulson-Lee.
According to Cosmopak, the new technology means the product is more hygienic as customers do not have to wipe their wand with a tissue or scraping brush to clean it, a process that can result in picking up foreign particles that travel back inside the tube.
"We are excited to share our new exclusive packaging designs incorporating this game-changing innovation in the coming months," added Cosmopak's USA President Bart Wolfe.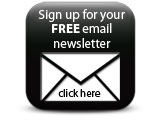 Companies