Cosswiss offers customised design and brand identity creation services
Cosswiss also specialises in developing bespoke skin care, hair care, colour cosmetics and food supplements
Cosswiss not only specialises in developing bespoke skin care, hair care, colour cosmetics and food supplements, we are also renowned for our expertise in branding, design and copy writing.
Whether you are currently too busy focusing on financials, logistics and product development, or simply do not have the necessary resources in-house, leave brand identity creation in the hands of specialists.
We are up-to-date with the latest innovations and trends at all times, while our versatile art directors and brand gurus are always ready to utilise their talent to create your ultimate brand vision.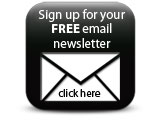 Visit our website www.cosswiss.com. For more information on our stand-alone services in design, copy writing and branding contact us at info@cosswiss.com
Companies