Coty hires new boss to support turnaround plan
Former Mars VP, Pascal Baltussen, will take charge of Coty's investment and profit expansion plans
Pascal Baltussen / Image: via LinkedIn
Personal care heavyweight Coty has hired Pascal Baltussen as its Global Chief Procurement Officer, to support its 'turnaround plan'.
In the role, Baltussen will take charge of cost cutting to drive smarter investment and profit expansion, and report to Coty's CEO Pierre Laubies.
Pascal brings with him almost ten years of experience in procurement, having spent nearly a decade with confectionery firm Mars.
"Pascal's deep experience in procurement and track record of success will be a great addition to the Coty executive committee, and we are looking forward to having him on board soon," sid Laubies.
"Today's appointment is an important step in supporting our ongoing transformation and our strategic roadmap for future growth.
"Reducing complexity and costs will drive operational leadership and unlock opportunities for reinvestment and profit expansion."
In the statement, Laubies also expressed his gratitude to Gianluca Colombo, Coty's interim Chief Procurement Officer.
The announcement follows Coty's appointment of Richard Jones as Global Chief Supply Officer, who will take responsibility for manufacturing, planning, logistics and distribution across the company.
As part of its turnaround plan, Coty is focusing on three strategic pillars: rediscover growth, regain operational leadership and build a culture of pride and performance.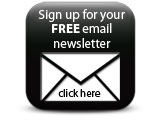 The company also expects to spend US$600m between 2020 and 2023 and a further $160m on sales boosting programmes.
Companies