Coty poaches Unilever's Laurent Kleitman to head up Consumer Beauty
Current President of Consumer Beauty, Esi Eggleston Bracey, is leaving for personal reasons
Coty has appointed Laurent Kleitman as President of Consumer Beauty.
Laurent Kleitman
Kleitman is currently Executive Vice President Global Hair Care category at Unilever and will join Coty in May.
The announcement follows the news that the current President of Consumer Beauty, Esi Eggleston Bracey, decided to leave Coty for personal reasons.
Laurent will report to Coty's CEO Camillo Pane and will become a member of the Coty Executive Committee.
Pane said: "My thanks, and those of our Board and Executive Committee members, go to Esi for her passion and commitment to the company during the merger process and since joining us in October 2016. We wish Esi great success in her next steps.
"I am delighted to welcome Laurent to Coty. Laurent brings 29 years of international consumer goods experience, plus broad commercial and operational leadership in running a multibillion-dollar international division in the consumer beauty sector.
"He has a strong track record for commercial growth in a consumer environment.
"Laurent has lived and worked in many countries around the world, and has an outlook and attitude that are well aligned to Coty's new ambition and culture."
Prior to Laurent's role as Vice President at Unilever, he was CEO of Unilever Russia, Ukraine & Belarus.
Esi Eggleston Bracey
He also spent three years leading LVMH in Russia including the Perfumes & Cosmetics business, where he is attributed to taking the business back to growth after the 2008 crisis.
Laurent started his career at Unilever in marketing and has worked in Russia, Thailand, Italy, the UK and France.
Laurent will be located in Coty's Consumer Beauty headquarters in New York.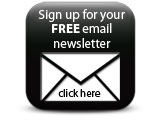 During the interim period, Camillo will oversee the Consumer Beauty division.
Companies