Coty reports drop in sales after P&G merger
Conglomerate says integration of P&G business has had an effect on overall sales
Coty has shared financial results for the first quarter of 2017, ending 30 September 2016, revealing a 3% decline in net revenue.
The cosmetics giant reported a 43% drop in reported operating income compared with the same period last year, from $81.7m to $46.4m.
Sales of fragrances dropped 9%. This was largely driven by a decline in sales of celebrity scents, although Calvin Klein also saw revenues drop.
Cosmetics struggle
Colour cosmetics declined 7%. Coty said this was partially caused by lower revenue at Sally Hansen, which suffered from a "double digit decline in the US retail nail market".
Overall, skin and body care fell 5% led by a decline in Coty's Adidas and Playboy products.
It certainly will be a journey to realise the ambitions we have set for the company.
Chairman of the board, Bart Becht, said that the company's recent acquisition of the P&G beauty business was a "distraction" to its management and that this was to blame for the loss of revenue.
Becht said: "As expected, the extensive work over the last 15 months on closing the transaction and merging the two businesses has come at a cost."
However, he added: "We are committed not only to real improvement in the trend in the second half, excluding divestitures, but also to achieving further improvement for the combined company in the following fiscal years."
The Chairman also said that Coty was still committed to achieving its goal earnings per share of $1.53 by 2020.
Savings on P&G merger
The results do not include the business' newly acquired brands from P&G, the purchase of which completed on 1 October 2016. Coty reported a $1bn saving on the previously announced acquisition cost of $11.6bn with $1.9bn in debt cost.
Becht added: "I believe the future of the new Coty under our new CEO Camillo Pane, is an exciting one.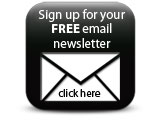 It certainly will be a journey to realise the ambitions we have set for the company, and while there may be challenges as we integrate and rebuild the businesses, we are firmly committed to realising the ambitions we have and delivering value for all our shareholders."
Companies