Coty revenues slip as mass beauty brands struggle
The owner of CoverGirl, Rimmel and Burberry beauty has said that more needs to be done to turnaround the business
Coty has reported a fall in revenues as the popularity for mass brands dwindles.
The owner of Rimmel and CoverGirl admitted more work needed to be done to turnaround the business after it revealed revenues dropped by 10.4% to US$1.99bn in the three months ended in March.
Coty said it had "largely resolved" its supply chain issues, but estimated that the disruptions imaged $150m worth of net sales.
Net revenues for the Consumer Beauty division declined by 10% to $840.3m with North America and Europe noted as the struggling regions.
Meanwhile, Luxury Beauty increased by 2.8% bolstered by its Burberry, Gucci and Calvin Klein deals.
Popular lines Chloé Nomade and Marc Jacobs' Daisy were also highlighted for their market share.
Pierre Laubies, CEO of Coty, said: "The weak top-line result demonstrates that there is still much to be done to turnaround the business.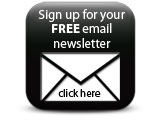 "We must capitalise on the solid results of the Luxury and Professional Beauty divisions, and address the weakness of the Consumer Beauty division's performance via shelf productivity, product range simplification, and brand investment at scale."
Companies