CoverGirl faces lawsuit over Katy Perry lipsticks
Hard Candy alleges that CoverGirl's Katy Kat products imitate their range
By Emircan özer via Wikimedia Commons
P&G is facing a lawsuit from rival cosmetics brand Hard Candy. The US company alleges that a range of CoverGirl products created in partnership with Katy Perry infringes on its copyright.
Earlier this year CoverGirl released a range of products as part of a collaboration with the singer, including a range lipsticks called: "Katy Kat Matte". The packaging features black and white lettering and a small heart as part of the "Katy Perry CoverGirl" logo.
According to TMZ the lawsuit relates to CoverGirl's use of the heart, which is similar to Hard Candy's main logo. It said: "It's not spelled out in the lawsuit, but it appears Hard Candy's taking issue with the heart in the middle of CoverGirl's Katy make-up logo – since that's very similar to its logo."
Hard Candy is asking P&G to remove the whole Katy Perry range from stores, which also includes a mascara and foundation. The company is also asking for a share of P&G's profits on the range since its launch in April.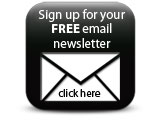 Perry is not named as a defendant in the case, although at the product's launch she said she was heavily involved in developing the products. She said in a release: "I obviously wanted a variety of classic colours, and colours that would fit all of the different skin tones. But for me, I always try to push the envelope and try for a unique look."
Companies