CoverGirl's newest face is 69-year-old Maye Musk
With a modelling career spanning 50 years, CoverGirl's latest brand ambassador aims to demonstrate how beauty is for all ages
CoverGirl has made diversity its marketing mission over the past 18 months, signing James Charles as its first cover boy, Nura Afia its first hijab-wearing CoverGirl and actress Issa Rae, creator of YouTube series Awkward Black Girl.
But the brand has announced that it is adding one more ambassador to its roster: 69-year-old model and entrepreneur Maye Musk.
Despite modelling for more than 50 years, and appearing in campaigns for Revlon and Clinique, Musk says she is just getting started.
"Who knew, after many years of admiring the gorgeous CoverGirl models, that I would be one at 69 years of age?," said the grandmother of ten via Instagram.
"It just shows, never give up. Thank you CoverGirl, for including me in your tribe of diversity.
"Beauty truly is for women of all ages, and I can't wait to take you all along this amazing journey with me!"
In 2013, Musk was in Beyoncé's music video for Haunted and last year she signed a contract with IMG, the agency that represents the model Gigi Hadid, walking in two shows at New York Fashion Week.
Outside of modelling, Musk has been a registered nutritionist for more than 45 years.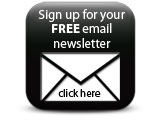 "Maye Musk is not only a timeless beauty, but a visionary who has always followed her own path, creating new opportunities and paving the way for so many others who might not meet the industry standard of 'model' but are truly beautiful in every regard," said Ukonwa Ojo, SVP of CoverGirl.
Companies