Coverboy, put the bass in your walk: Drag Race alumni Willam reveals debut cosmetics line
The 16-sku gender-fluid range features products for lips, face and lashes
RuPaul's Drag Race alumni Willam has revealed his debut cosmetics line Coverboy.
The 16-sku, gender fluid range is inspired by drag but is designed for all consumers with products for lashes, face and lips.
Included in the line are five Lip Varnishes in Truffle, Red, Puss, Trublue and Steely Tran; four Glitter Gels for cheeks, eyes and lips in Goldie, Blue Balls, Roller Rink and Gem; and six lash products (from US$10).
"My line represents everything I want in a make-up collection and means the end of shoplifting from Sephora for me," said Willam.
"Whether you are getting into drag or trying to create a naturally glamorous look, all you need is a stay-proof lip, which can also be used as a cheek tint, a strong lash and a healthy dose of sparkle.
"The collection is different because it's road tested by me, a real life drag queen."
Willam added that he will be sticking to what he knows and keeping the line small.
Born William Bart Belli, the 37-year-old appeared on season four of the hit TV series in 2012 but was disqualified from the show for secretly meeting his husband in the contestants' hotel.
Today, Willam is the only drag queen to be disqualified from the show.
He has since gone on to appear in A Star is Born with Lady Gaga and Bradley Cooper, written a biography Suck Less: Where There's a Willam, There's a Way and starred in a number of music videos.
Customers can shop the range via shopcoverboy.com.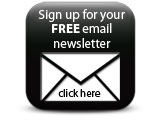 Companies