Covid-19: Boots boss 'proud' to provide testing facilities for NHS workers
The first site opened this weekend in Beeston, Nottingham, while more locations are expected to open across the UK
Beauty retailer Boots has teamed up with the UK government to offer Covid-19 tests for NHS workers.
The drive-through service began this weekend at Boots' Beeston site, Nottingham.
The test is carried out by using an extra long cotton bud, which is swabbed inside the nose or at the back of the throat.
"I am extremely proud that Boots is supporting Covid-19 testing for NHS workers," said the retailer's Managing Director Seb James.
"Boots has been at the heart of UK healthcare for 171 year and has always come forward to support the community in times of need.
"We will work with the NHS to recruit trained professionals, both Boots colleagues and from the wider community."
James expects more testing sites to open across the UK, but these will not be held in-store.
Boots also said earlier this month that it has no intentions to close its stores due to a "huge" increase in demand for health care products.
Health workers continue to grapple with the virus as mounting cases soar across the world.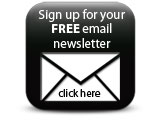 According to Johns Hopkins, there are more than 724,000 confirmed cases of coronavirus globally.
Companies