Covid-19: L'Oréal scraps dividend increase and share buybacks for 2020
The French group suffered a sales slump for Q1 with a downturn of 4.3% on the same period in 2019
Camila Cabello for L'Oréal
As the world grapples with the coronavirus pandemic, L'Oréal has scrapped its planned dividend increase.
The beauty giant has instead opted to keep the same payout as 2019, at €3.85 per share.
L'Oréal suffered a disappointing start to the financial year with a 4.3% decrease in group sales, down to €7.22bn, compared to the same period in 2019.
All regions, apart from Latin America, experienced a downturn in sales, with western Europe, Africa and the Middle East the worst affected regions.
L'Oréal's Board have also decided to abandon any share buyback for 2020, which in 2019 amounted to €750m.
Meanwhile, the firm has embarked on a new social and environmental venture.
Dubbed 'L'Oréal for the future', the scheme will inject €50m to fund non-profit organisations that help women in vulnerable situations.
Also, in a bid to reaffirm the company's commitment to the environment, €100m will be put towards the regeneration of damaged natural ecosystems and combating climate change.
"Over the coming months, our societies will face social crises giving rise to situations of great human suffering, particularly for the most vulnerable," said L'Oréal's Chairman and CEO Jean-Paul Agon, who has taken a 30% pay cut for 2020.
"At the same time, we are fully aware that environmental challenges are increasingly pressing.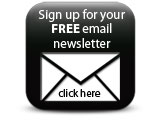 "It is essential not to step back from the sustainable transformation that the world needs."
Companies