Covid-19: Product developer Califormulations responds to shortage of hand sanitiser with Symrise link up
Production has begun at Califormulations' Georgia facility and donations will be made to organisations in need
Fragrance and cosmetics supplier Symrise has partnered with US product developer Califormulations to supply ingredients for a new hand sanitiser as cases of coronavirus continue to rise.
Production of the new hand sanitiser has begun at the company's Georgia facility, meanwhile, the firm is partnering with the Greater Columbus Chamber of Commerce to donate a portion of the products to organisations in need.
"As we stated when we founded Califormulations, we want to be able to support and give back to our community," noted the company's President Toby Polhamus.
"With the shortage of hand sanitiser currently being experienced in Covid-19 hot spots, we felt it was important for us to act quickly since we have the capability to produce and package hand sanitiser right at our site."
Traditionally, Califormulations provides end-to-end food and drink services, including prototyping, piloting and packaging.
"The shortage of hand sanitiser at health care facilities across America is a very serious concern, especially right here in the New York metro area," said Paul Graham, President of the New Jersey-based manufacturer.
"We are thankful that we are able to contribute to the relief efforts with this donation of raw materials."
Almost 850,000 people have contracted the virus in the US, while almost 47,000 are known to have died from Covid-19, the highest in any country, according to the Johns Hopkins resource centre.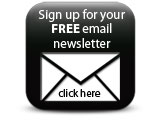 Featured Companies