Covid-19 & pay-per-click marketing: Making the most out of the lifting of lockdown
How can beauty brands get the most out of pay-per-click marketing as consumer trends shift? Asks Glass Digital's Bradley Hall
All businesses must adapt to shifts in consumer trends. These can be affected by everything from seasonality and national shopping events to news stories like the ongoing coronavirus pandemic.
I'm sure you already consider how shoppers are currently behaving when it comes to choosing which products to stock and which social media platforms to promote your brand through.
But, if you aren't also tweaking your pay-per-click (PPC) strategy in line with all of these factors, you're going to struggle to get the best possible return on your investment.
With a lot of people spending most of their time at home, and many non-essential shops still closed, now is a great time to closely analyse your digital strategy, so you can ensure you're getting the most out of it. I'm going to offer you my top three tips that will help you to stay ahead of the game with your PPC plans.
Keep an eye on your competitors
As a business owner, you'll know that it's vital to keep an eye on your competitors, as this will allow you to learn from their mistakes or even replicate any of their successful strategies that are relevant to your business.
As well as keeping a very close eye on other companies that are particularly similar to yours – for example, if you create press-on nails, or you specialise in eyeshadow palettes, you should know exactly what's going on in this particular space – you should also look out for any trends that are emerging in beauty as a whole.
Focusing on paid search, you might find that a lot of beauty brands have paused their marketing spend for the time being. This could be because they're worried about the financial impact Covid-19 is going to have on their business, or they simply might not have the means to fulfil many orders at the moment.
As a result, if you have the budget and your business is still operating, this could be a great time to ramp up your PPC efforts.
Having less competition could mean that ad space that was previously out of your reach could suddenly be far easier to obtain. Plus, when fewer businesses are bidding on the same spots on search results pages, the cost-per-click tends to be a lot lower.
As a result, you could bag more sales for a lot less, which will give you a great return on your investment.
Don't ignore the news
It can sometimes feel like the beauty industry is quite self-contained, but the coronavirus crisis has shown that no sector is completely safe from being affected by what's going on in the world.
The companies that will weather the ongoing storm the best are those that paid attention to the news, anticipated how they would have to change up their business model, and then found a way to continue operating during lockdown.
To use the UK as an example, if you were paying close attention to the news as the virus made its way across Europe, you would have seen that Italian and Spanish citizens were forced to spend most – if not all – of their time at home for weeks.
When these rules were put in place, it soon became clear that the UK would likely take similar action. This is when British companies needed to start thinking about what they would do in this position.
For example, the likes of nail salons and hairdressers were forced to close, so we saw a lot of beauty brands and service providers pivoting to offer products that could be used at home.
Some nail technicians started creating their own stylish press-on nails, while certain hair colourists began offering home hair dye kits. While some of these businesses will have already had these products on hand and simply started marketing them more heavily, other companies will have started offering DIY beauty kits for the very first time.
---
---
As well as tweaking your product offering in line with news stories such as this, it's always a good idea to look at your current PPC strategy to see if it requires any changes to be made.
For instance, when everyone is stuck at home under lockdown, it wouldn't make much sense to continue paying for ads that promote your in-salon services. You always need to ensure that you're putting the most effort into marketing the products and services that you know people are looking for right now.
For the last few months, at-home beauty kits will have been all the rage but, as governments ease lockdowns, it could be worth tweaking your PPC strategy to ensure people know when you've started to take appointments again and whether you're offering any re-opening deals.
Don't get complacent
Getting the most out of your PPC strategy requires constant monitoring and revisions, so, even if something is working really well for you at the moment, don't let yourself get too comfortable.
The ongoing coronavirus crisis has shown us that market conditions and people's shopping habits can be impacted with a moment's notice, and you have to be poised and ready to tweak your paid ads in response to any shifts that affect your business.
For example, as I've mentioned, some of your competitors may have paused their marketing budgets at the beginning of lockdown, due to things being very uncertain.
However, you shouldn't just assume that they're going to be out of the game until things get back to normal. Over time, more and more beauty brands might have found new and creative ways to continue making money during the pandemic, which means some may have gradually returned to the space.
If more companies are now bidding on the same ad space you've been securing over the last few months, the cost-per-click is likely to have risen, which means you could receive a poorer return on investment and might want to start targeting keywords that are less competitive to save money. You'll only be able to catch this and act quickly if you've been regularly checking in on your campaigns.
The rules around lockdowns are seemingly changing every day, too, so you need to be ready to adapt your approach in line with this.
If you sell beauty products from a bricks-and-mortar store and have recently begun to welcome the public back into your shop, you might wish to publicise this with the wording of some of your PPC ads.
Because you'll only be able to allow a small number of people in your store at a time to abide by social distancing guidelines. You may also want to put an appointment booking system in place so people don't have to queue up outside your shop – this is something else you could push.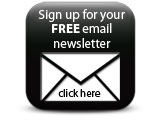 As online shopping is more popular than ever before, now is a great time to put more time and effort into getting your PPC strategy right. As long as you keep an eye on what your competitors are doing, respond to the news and refrain from becoming complacent, there's no reason why you can't make a healthy return on your pay-per-click ads.
Companies