Covid-19 forces Victoria Beckham Beauty to close London store
The cosmetics brand has not indicated when the store will reopen
The eponymous beauty brand of fashion icon Victoria Beckham has closed its London flagship as the UK government urges social distancing to help tackle the spread of the coronavirus.
In a statement, the brand wrote: "We are doing our part to mitigate the situation and have decided to close our flagship store on Dover Street in London for now."
Victoria Beckham Beauty said it will continue to trade online, and assured it was maintaining "the highest standard of hygiene" at its warehouse.
The brand's global supply chain partners are also said to be "closely monitoring" the health and safety of its teams.
Victoria Beckham Beauty has not said when the store will reopen.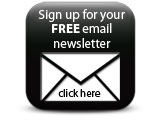 It added: "Please look after yourselves and your loved ones, be responsible and remember to cherish human displays of kindness, warmth and resilience."
Companies