Cristiano Ronaldo launches debut fragrance
Cristiano Ronaldo Legacy launches
Real Madrid footballer Cristiano Ronaldo has launched his debut fragrance, Cristiano Ronaldo Legacy.
The eau de toilette opens with a mixture of fresh lavender and bergamot with a heart of orris, sage and rosemary. Base notes include patchouli and vetiver for an enigmatic, dark scent.
Packaged in a solid glass bottle finished with textured gold details the fragrance is luxurious yet masculine.
The Portuguese footballer already has his own underwear and clothing line as he aims to carve out a career alongside sport. He said: "Fragrance is a real passion of mine – I believe you can really tell a lot about a person from the scent they wear, so having the chance to create my own was an amazing opportunity."
Ronaldo added: "It was important to me that the bottle design matched the fragrance inside – I wanted it to be masculine and classic. A fragrance bottle should look good in your bathroom cabinet and the black and gold design is luxurious."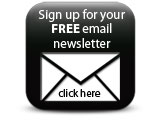 The star also revealed that he hopes to expand the range in the near future, with a gift set and deoderant already planned.