Croda aquires friction and wear reduction specialists Rewitec
Croda International Plc, the name behind high performance ingredients and technologies that are relied on by industries and consumers everywhere, announced the acquisition of Rewitec GmbH, a specialist in improving the efficiency and longevity of wind turbines and moving machinery through their patented additives.
Founded in 2003 in Lahnau, Germany, Rewitec's innovations offer sustainability benefits by extending the lifetime and improving the performance of gearboxes, bearings and engines within wind turbine, automotive and marine industries worldwide.
Using nano- and micro-particle based additives, Rewitec's high-quality ingredients form a reconditioning layer that has been proven to increase the durability of machinery by lowering friction and reducing wear.
The Rewitec team will form part of the Energy Technologies sector of Croda's Performance Technologies business. With all employees being welcomed into the Croda Group, the combined technical expertise within these businesses will deliver an enhanced portfolio of products to customers.
Through Croda's well established and dedicated marketing and sales network, Rewitec will also have the support they need to grow sales, and expand the business, into applications focusing on lower carbon emissions and sustainable power through improved equipment efficiency and durability.
Maarten Heybroek, President of Croda Performance Technologies, said: "We are delighted to bring the products and expertise of Rewitec into the business. With their speciality ingredients offering high performance and sustainable benefits in use, they are a natural fit.
"Together, we are extending our leadership in friction and wear management. We see many new opportunities for their technologies within existing and new markets, such as marine lubrication where the performance of their ingredients has already been proven."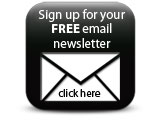 Stefan Bill, Chief Executive Officer of Rewitec, said: "We are all looking forward to joining the Croda family, where their well-established sales network can support our growth ambitions. Their focus on sustainability and entrepreneurial spirit perfectly aligns with our business."
Featured Companies