Croda breaks ground on US HQ and Innovation Centre
Will support the company's commitment to being climate, land and people positive by 2030
Facility will support Croda's commitment to being climate positive by 2030
Croda International has announced that construction is underway for its North American Headquarters and Innovation Centre.
Scheduled for completion before the end of 2020, the sustainable facility, located near Princeton, New Jersey, has been designed to support the delivery of Croda's commitment to being climate, land and people positive by 2030.
Strategically located mid-way between New York City and Philadelphia, the new location is designed to be a highly collaborative space, focused on sustainable innovation.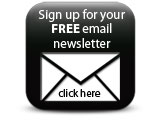 It will feature an almost 11,000sqft, state-of-the-art laboratory space, dedicated to serving Croda's major markets through the delivery of new technologies, as well as customer technical support.
Featured Companies