Croda launches new Moonshine Effect pigments
Croda International Plc is delighted to announce the launch of their new Moonshine Effect Pigments.
This is an exciting new range of borosilicate-based effect pigments that will provide the personal care industry with the innovative effects desired by consumers.
In accordance with their company values, Croda's commitment to innovation is further strengthened by the addition of this new technology platform to their existing product portfolio, and they are eager to make a statement in the world of effect pigments.
The Moonshine range offers four unique series of effect pigments, each series showcasing different effects designed to enhance a wide range of personal care products.
The Moonshine Effect Pigments range showcases interference, single colour, metallic, and colour travel effects. The quality borosilicate substrate gives the effect pigments exceptional vibrancy, intensity, and colour transmission to ensure eye catching results in cosmetic formulations.
Within the Moonshine Effect Pigments product range, the Astral Effect series uniquely features interference effect pigments with an ultra-thin borosilicate substrate.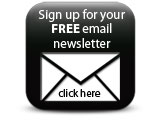 This 350nm borosilicate substrate is currently the thinnest on the market, allowing the pigments in the Astral Effect series the ability to provide superior sensory and suspension properties to final products.
Featured Companies