Croda shares insights into skin bioavailabilty at Mexico event
Speciality chemicals manufacturer Croda shared its insights into bioavailability in the skin at an event held at Metropolitan University of Mexico. The presentation was given by Patricia Nuñez Vera, Lead Application Scientist at Croda Mexico.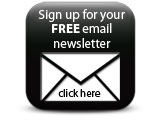 Usually the lecture forms part of Croda's successful formulation strategies for topical pharmaceuticals global workshop series, now launched in Brazil and Mexico.
Companies