Croda starts work on sustainable plant
£120m investment will use bio-ethanol to create non-ionic surfactants
Croda has started work on an new facility that will be used to create 100% sustainable non-ionic surfactants – active emulsifying agents that help keep oil and water together and are used in a huge range of cosmetic products. The company held a ceremonial groundbreaking event to mark the start of work on the plant.
Croda International Group Chief Executive Steve Foots said: "This investment represents a tidal shift, especially for consumer good manufacturers who are striving for sustainability and performance. At Croda, sustainability is fundamental to who we are and what we do, and we're proud to be launching this first of its kind initiative here in North America."
The new plant is an expansion of the existing Atlas Point site and will enable Croda to produce non-ionic surfactants from bio-ethanol, reducing its use of fossil fuels whilst maintaining performance standards. The facility will be the first of its kind in North America. The plans are part of the company's long-term sustainability plans which earlier saw a 78% reduction in landfill waste from the site.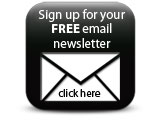 Croda will be developing the plant over the next two years, with operations due to begin in 2017.
Featured Companies