Croda's President Personal Care and Actives retires
Kevin Gallagher has retired after almost 40 years with the specialty chemicals company
Kevin Gallagher, President Personal Care and Actives at Croda, has announced he is to retire after nearly 40 years with the specialty chemicals company.
Succeeding him will be Sandra Breene, currently President Health Care and Crop Care, who will take on the position from 1 January, 2016.
Gallagher said: "I am very proud of my 37 year career with Croda and at having been an important part of the global leadership team that created 'the most successful personal care ingredients business'."
Gallagher's highlights at Croda include working as co-inventor on seven patents, which all became successful commercial products. Gallagher's career has also seen him work across departments at Croda, starting out as an applications chemist in 1978, before moving to roles in R&D, QA, sales and marketing. He moved into general management in 1989. Gallagher was the first President of Croda's Global Personal Care and Actives business.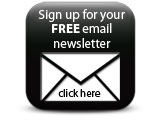 Meanwhile, Breene joined the Croda Europe office in 1990 as an R&D chemist. Her work with the company has taken to Singapore, where she worked as Sales and Marketing Director. "Sandra Breene's experiences across Croda's industries and her leadership style qualify her to step into this role. She is well-respected across the industry and exemplifies the company's core values." said Gallagher.
Companies