DJ Khaled teams up with Palmer's for limited edition
Music and social media star creates limited edition cocoa butters for skin care brand Palmer's
Palmer's has teamed up with DJ Khaled to create a limited edition range of cocoa butters.
The capsule collection includes Palmer's Cocoa Butter Formula decorated in three different collectible packages. Each one is printed with one of DJ Khaled's catchphrases: We The Best Glow, Live Life Smooth and They Block.
The packages also feature the social media star's signature and his trademark gold key symbol.
DJ Khaled says that he is a longterm fan of the Palmer's brand. Last year, he mentioned his love for the brand's Cocoa Butter Formula on his popular Snapchat channel. He said that the product was the "major key" to his glowing skin.
Since then, he has been inundated with requests from fans to sign their Palmer's products.
The clips of the star's comments soon caught Palmer's attention and the brand has since moved to capitalise on the publicity.
DJ Khaled commented: "I only work with brands that represent my lifestyle and Palmer's Cocoa Butter Formula is a product I've been using for 15 years."
Paul Carpino, Director of Marketing at ET Browne, added: "We're so excited that DJ Khaled is joining our Palmer's family as a partner in the new DJ Khaled x Palmer's collection. With this limited edition line, we're thrilled to give millions of DJ Khaled fans his signature Cocoa Butter 'key' for smooth skin."
The limited edition range is available on the Palmer's website as well as through DJ Khaled's online marketplace, www.WeTheBest.com.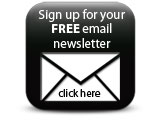 DJ Khaled has previously worked with top music names including Drake, Jay Z, John Legend and Nicki Minaj. He has sold more than 15 million records over the course of his career. In recent years he has developed a huge following on social media and his often referred to as "The King of Snapchat".
Companies