DKSH to exhibit state-of-the-art raw materials at in-cosmetics
Market Expansion Services provider broadens personal care product portfolio
DKSH, the leading Market Expansion Services provider with a focus on Asia, is broadening its personal care product portfolio by signing two new distribution agreements and showcasing state-of- the-art raw materials at the upcoming in-cosmetics show in Paris.
DKSH Business Unit Performance Materials, a leading specialty chemicals distributor and provider of Market Expansion Services for performance materials, will exhibit at in- cosmetics, taking place in Paris from April 16-18. At the show, DKSH will present state-of-the art raw materials from Asia, such as Glico's POs-Ca, a new source of calcium, which is highly hydrosoluble or Venture Chemical's Lumiere Glitter that helps cosmetic producers to achieve a unique hologram effect.
Just as in-cosmetics is about to start, DKSH Business Unit Performance Materials announces two new further distribution agreements in Europe.
Oryza, a leading producer of functional cosmetic raw materials based in Japan, and DKSH recently decided to expand their existing collaboration in Asia to Western Europe (excluding France). Under the agreement, DKSH will provide marketing, sales and distribution as well as logistics services to Oryza. The agreement covers Oryza's whole range of substantiated and standardized high purity natural extracts, rice polyamine and high purity astaxanthin. These products are used in a broad range of skin and hair care products.
In addition, DKSH and Berkem, a leading producer of stabilized polyphenols (antioxidant/anti-ageing actives) based in France with 50 years of expertise in plant extraction, have entered into a distribution alliance which exclusively covers Germany and Scandinavia. The high performance actives are mainly used in advanced skin care formulations.
"The signing of both agreements clearly highlights our successful strategy of offering comprehensive Market Expansion Services to our business partners in the personal care industry. Relying on DKSH's European network allows them to focus on their R&D core competency while we accelerate their sales growth across the region", commented Cesar Saez, Vice President Personal Care Industry, DKSH Performance Materials.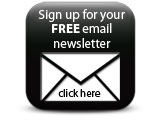 These new partnerships will further strengthen DKSH's market position in Europe and incrementally contribute to the Group's overall earnings and profitability over time.
Companies