DOS cosmetics wins at Pure Beauty Global Awards
Skin types
Skin is vital to our health and wellbeing. Daily skincare routine is vital for all skin types and ethnical origins. As the most visible indicator of our health, the condition of our skin affects our self-confidence.
Latest studies in dermatology were initially aimed at establishing the global prevalence of skin structure among ethnic groups and its relation to age.
Topical applications of active ingredients such as AHAs have significantly mitigating impacts upon skin structure and ageing. Mandelicum Night Solution is ideal for all skin types, from acne-prone skin to extremely dehydrated or sensitive.
Improves deeper absorption of daily skincare and repair skin damage from sun exposure.
Formula
100% natural formula designed with intense anti-aging, regenerative and rebalancing action for new skin cells. Shields and enhances cell longevity, protecting their DNA on cellular level and enhances absorption of other ingredients into deeper layers of skin meeting multiple skin concerns.
Ingredients
At DOS cosmetic's laboratories we cultivate and process herbs we use in our formulation, to create innovative and premium quality products, effective and safe.
Mandelic acid is an increasingly popular Alpha-Hydroxy Acid used for skin care that is naturally derived from the hydrolysis of bitter almonds. It is larger molecule than other AHA's, having better tolerated on the skin.
Hydrolized Brown Rice extract acts as whitening agent, removes wrinkles and other signs of ageing naturally. Hippophae rhamnoides protects sensitive molecules of skin from sun damage.
Curcuma Euchroma improves wound-healing with powerful antioxidant, anti inflammatory, anti microbial activity on skin cells.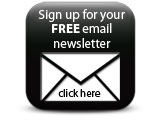 Mandelicum night solution is a product 100% natural with surprising results because of the unique combination of ingredients. We combined them in the right chemical structure, improving the effectiveness of each other.
Companies