DRT buys shares in Crown Chemicals
Invests in the manufacture of synthetic piperonal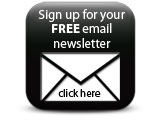 French rosin and turpentine supplier DRT has purchased shares in Crown Chemicals, which specialises in the manufacture of synthetic piperonal.

Natural piperonal is obtained from sassafras oil, extracted from the roots of the sassafras tree. But the commercial felling of sassafras forests has driven the species to near extinction and, according to DRT, a high proportion of the sassafras oil on the market is now sourced illegally from countries including Myanmar, Laos and Cambodia.

Crown Chemicals, a subsidiary of Anthea Aromatics, DRT's Indian partner, is now focusing its efforts on developing a synthetic route to manufacture piperonal.

DRT says this new investment reaffirms its commitment to the development of sustainable chemistry solutions.
Companies