DRT expands global distribution
Les Derivés Résiniques & Terpéniques (DRT), a French chemicals firm that specialises in plant extracts
Les Derivés Résiniques & Terpéniques (DRT), a French chemicals firm that specialises in plant extracts, especially rosin and turpentine, is expanding its international network of agents.
In Britain, it has teamed with Zanos, based in Knutsford in Cheshire, to promote and market a range of terpenes for the flavour and fragrance market. "With 25 years of experience in the distribution of natural flavours and a logistical platform in Liverpool, Zanos will be a new partner of choice, allowing DRT to improve its customer services," said DRT. Zanos will be responsible for promoting DRT products for use in fragrances and related applications, while Marlin Chemicals of Tonbridge will focus on resins.
In Asia, DRT has teamed with Chinese firm Zoteq for the distribution of its flavour ingredients in the Chinese territory. Zoteq, the biggest distributor of aromachemicals and essential oils in China, has warehouses in Beijing, Shanghai and Guangzhou.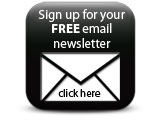 DRT is a family owned company, employing 1,000 people at its eight sites worldwide (four in France, one in China and three in India). It grosses annual sales of $300m and makes over 80% of its sales in international markets.
Companies