DSM North America launches e-learning platform to empower beauty product developers who are working from home
DSM's new webinar platform seeks to provide relevant content to empower beauty product development efforts
While cosmetic companies are heroically allocating production resources to address immediate consumer health needs, their product development teams are using their work-from-home time to develop future products to address new consumer demands emerging from their altered lifestyles.
In a recent Google Search analysis published by SPATE in partnership with CEW on recent changes in consumer search behaviors, the consumer trends company stated that the past few weeks of search behavior "indicate a focus on education and adjusting to working-from-home", however SPATE's prediction for the next few weeks is that consumers "will focus more on bringing professional services to the home".
DSM's Consumer Insights team have seen a similar trend. Sonia Dawson, Head of North American Regional Marketing for DSM's Personal Care business, says: "Our research indicates that consumers are currently seeking a number of solutions ranging from immunity-boosting wellness solutions, DIY for hair and nails, and increasingly solutions for skin care."
In fact, a recent Google Trends analysis conducted by the firm found that US consumer searches such as "dry hands from overwashing" have increased by over 5000%.
Dawson adds "this period will continue to spark new habits and needs that will drive consumers to seek out relevant and effective solutions. We want to help those companies that are actively working to support those growing consumer needs."
DSM's New Webinar Platform Will Focus on Socially Relevant Content DSM is committed to only bringing the most socially and market-relevant topics to this platform.
Stephen Wood, Head of DSM's North American Personal Care and Aroma Ingredients business explains: "Brands are not interested in having irrelevant content thrown at them.
"Conversely, we have seen a tremendous increase in the amount of inquiries for market insights and ingredient data clearly linked to addressing growing consumer needs.
Our customers' product development teams are actively working to create new products in line with shifting consumer expectations. Our e-learning offerings will be in line with these shifts, providing consumer and market insights, and new product development solutions where DSM is uniquely enabled to support our customers."
DSM's first live e-learning seminar under the new initiative is entitled: "Healthy Habits: Cleanse + Care", and addresses consumer, regulatory and formulation considerations for developing skin care suitable for new skin hygiene norms.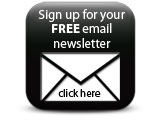 The 60 minute program will run on April 8th at 1pm EST and include an opportunity for attendee Q&A.