DSM to show how the magic of science can stir emotions
DSM, one of the industry's leading suppliers of ingredients and innovative solutions for beauty care products, will be presenting DSM's commitment to sustainability at this year's in-cosmetics trade show and demonstrating how its Bright Science enables customers to create magical products with an emotional appeal.
Wilfrid Gambade, President DSM Personal Care: "Thanks to the sustained endeavours of our innovation, sales and marketing teams we achieved our greatest ever results in 2016 and are continuing to deliver on the strategic promises we made back in 2015. It is therefore with great pride that we'll be showcasing our latest innovation launches, sensory advances and sustainability successes at this, the world's biggest personal care trade show. And through our interactive activities we hope to demonstrate that – perhaps surprisingly – science and emotion are not worlds apart."
Let your hair down, walk on the sunny side, express yourself – with confidence
Visit Booth K40 to meet the DSM team and find out how DSM's latest innovations in sun, skin and hair care help keep consumers safe: out in the sunshine, experimenting with new hairstyles, or just chilling in front of a screen...
Sun protection: DSM's heritage PARSOL brand is set to expand
DSM is heading off into the blue – by extending its broad-spectrum UV protection into the blue light. The company will not only supply two new UV filters for maximum broad-shield protection, but is supporting customers with a novel conceptual proposal for holistic blue light protection.
Hair care: how daring are you?
Last year DSM issued a challenge: Dare to change your hair. And it evidently touched a nerve, as DSM consumer insight research around the world, including new data from Brazil, confirmed. Feedback showed that a large majority of women would like to be more adventurous with their hair. It also revealed they are looking for novel products, testers and samples to provide an impulse to get creative.
So this year DSM is backing its challenge with more concepts, formulations and versatile yet reliable ingredients from its TILAMAR hair care and styling product range that put the fun back into experimenting, and empower women to express themselves freely.
Skin care: PEPHA-AGE - stimulates skin's own defence against sunlight
DSM's PEPHA-AGE is a sustainably sourced and produced extract of the freshwater microalgae Scenedesmus rubescens (green algae) which has high resistance to sunlight. The extract is produced in state-of-the art photo-bioreactors using a biotech process, and contains a unique mixture of amino acids, vitamins (B3), lutein, algal sugars and minerals (zinc).
In-vitro tests with PEPHA-AGE showed it stimulates the skin's own resilience through improved fibroblast viability and regeneration after UV and blue light stress, and increased total collagen levels. Ex-vivo studies confirmed the collagen increase and revealed a reduced number of sunburn cells after exposure to UVB radiation.
Hence PEPHA-AGE helps limit epidermal damage caused by exposure to sunlight and to the blue light, in particular, minimising signs of photo-ageing and restoring skin's radiance.
Engage with DSM at the trade show's activities:
Boost your make-up with DSM at the Make-up Bar
Meet DSM live on stage in the Formulation Lab (11.15am–12.15pm on 5 April)
Experience new sensations in sun protection at the Sensory Bar
Discover the world of fair trade in alpine bioactives in the Sustainability Corner (4 April at 3pm)
Visit the Sustainability Pod to learn more about DSM's commitment to sustainability in vitamin production
and join the team at the DSM Happy Hour on Tuesday, 4 April and Wednesday, 5 April from 4pm to 6pm for music, drinks, food, fun and the famous tombola…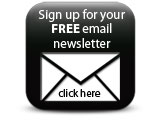 Click here to download the full program.
Companies